Cogburn Beach opens May 5th 2023
Cogburn Beach is a CASH ONLY site and does not offer any other payment options.
Cogburn Beach Campground has a visitor fee of $10 per vehicle. 
The overnight camping fee is $18 per vehicle.
The Visitor Fee must be paid in CASH and will apply to ANY vehicle at the Cogburn Beach Recreation Site (excluding paid overnight campers). The camp Host(s) will issue you a paid Recreation Site Visitor Permit, this must be displayed on the dash of your vehicle and you must exit the site by dusk. Without the paid Visitor fee permit you risk being towed. This policy has been implemented by RSTBC
A limited number of visitors will be permitted at Cogburn Beach.
Once our max occupancy is reached, no more visitors will be permitted on-site.
We do not have real time communications with the campgrounds and are unable to provide availability reports.
Bring your own "Clean Trip Kit."  A clean trip kit includes hand sanitizer, gloves and toilet paper
Campers are expected to carry out their own garbage, "Pack it in, Pack it out"
Cogburn has a garbage problem, with campers bringing up and then leaving excessive garbage behind on the beach and the road. 
Cogburn campers create more garbage then 10 different campsites combined!! 
We are not sure why but we are working with campers to reduce this excessive garbage and littering.  You must pack up your garbage and bring it home.  If you leave garbage onsite you could receive a ticket from a Conservation officer and be banned from camping on Harrison East Rec Sites.
Cogburn Beach now has designated parking areas for campers, and "NO PARKING" areas.  This is due to excessive congestion on the main road during high usage.  The road must be kept open for 2-way traffic for emergency services, fire fighting, logging trucks and wide loads.  If you park in a no parking area you risk being towed away without notice.  YOU WILL GET TOWED AWAY!
Once there is no safe place to park, Cogburn Beach is FULL, and no more vehicles or campers will be allowed to park.  There is no area for trailer parking at Cogburn, parking lots are for vehicle parking only not for parking trailers or erecting tents, pop ups or fire pits.  Camping is for tents only on the beach.
This site stretches 2km along a beautiful pebble beach and offers a chance to camp right on Harrison Lake.  Camping spots are on the pebble beach, with no tables and a rock fire ring,  this campsite is for tenting only. There are 6 forested tent sites with tables located in a treed area accessible by foot along short trails below Host site.  The rest of the camping is off the main road and directly on the beach.  Cogburn is popular for swimming, lounging and boating.
No motorized vehicles on the beach at any time!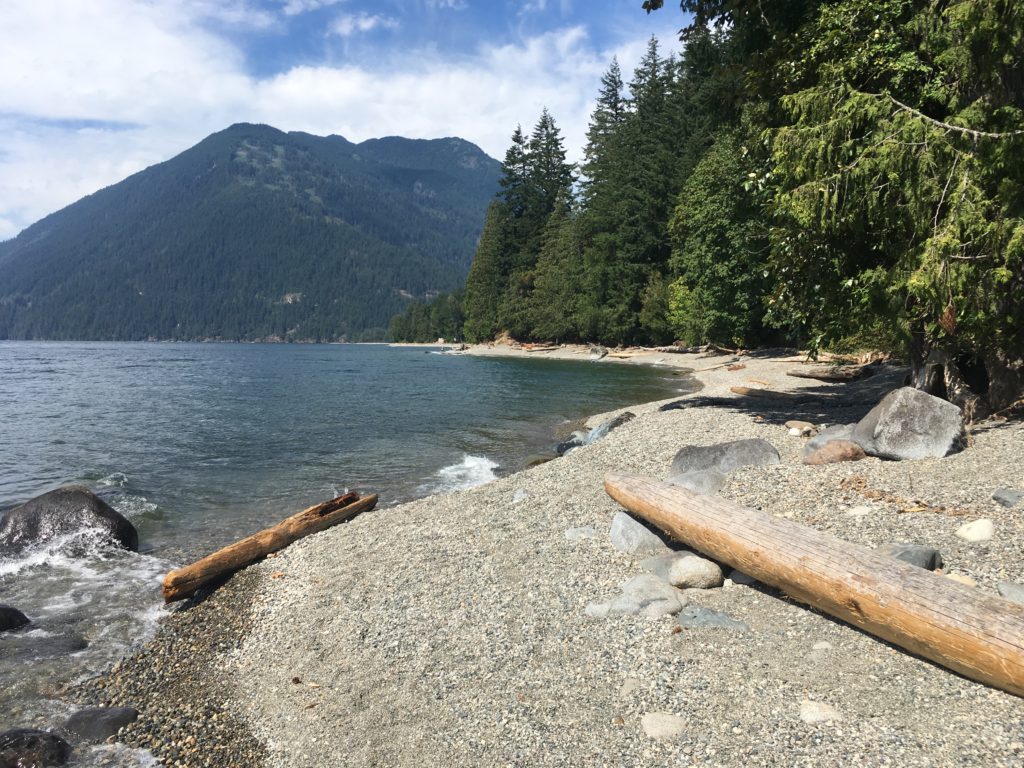 Cogburn Beach does not accept reservations, and we currently do not have a site map for Cogburn.
This is a remote site without services.  We do not have up to date communications with Cogburn in regards to whether there is first come first served site availability.
This is a CASH ONLY site for first come first served and has on-site supervision.  All visitors are required to exit the site by 10:30 PM.
Pack it in- Pack it out! Do Not Litter
Bear proof bins are provided for FOOD WASTE ONLY!!!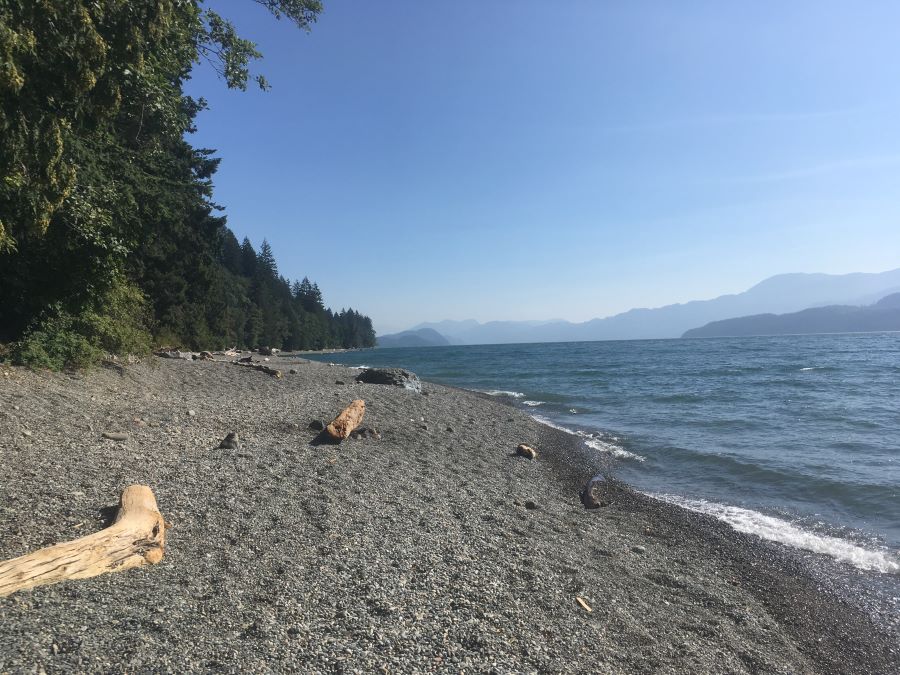 Driving Directions
From Vancouver, take Highway #1 or #7 to Harrison Hot Springs.  Cogburn is located about a 55 min drive from Harrison.
Turn right at the stoplight when you get into Harrison, besides the gas station, onto Rockwell Drive.   Follow Rockwell Drive and travel north along Harrison Lake until you get to where the road changes to gravel.   Go left onto the Harrison East Forest Service Road and drive to the 20 km marker, this is where the campground begins.
Be aware this is a forest service road with gravel, potholes and dust.  Take caution and drive slowly.